Urea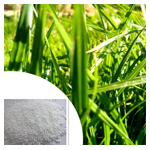 Applications:

Urea is mainly used as a neutral fertilizer, no effect on soil, suitable for all kinds of soil and plants, is a high-quality and efficient nitrogen fertilizer.
1. Used as fertilizer, applied to a variety soil and crops.
2. Used in textile, leather and other industry.
3. Mainly used as the raw material of Blending NPK. 
Packaging:

25kg,50kg plastic woven bags or as per customer's request
Storage:

Due to its strong hygroscopic properties, it shall be stored in a dry & cool area.